The DL.org project is presenting at the 2nd Qualitative and Quantitative Methods in Libraries International Conference (QQML2010) taking place in Chania on Crete, Greece, 25 - 28 May 2010. The talk is entitled Paving the way for Interoperability in Digital Libraries: The DL.org Project.
The presentation is based on a paper authored by the DL.org Consortium comprising the Institute of Information Science & Technologies of the National Research Council of Italy; the  Department of Informatics and Telecommunications, University of Athens; Humanities Advanced Technology & Information Institute, Glasgow University, UK and Trust-IT Services Ltd, UK.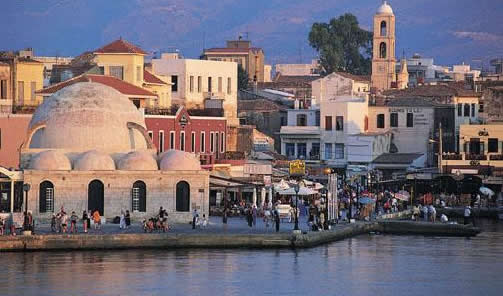 The paper offers insights into the importance of digital library interoperability, the multi-perspective approach adopted by DL.org and on the current findings of the six thematic Working Groups: content, functionality, user, policy, quality and architecture. Each Working Group has a dedicated wiki page, detailing its charter and scope.
Katerina El Raheb from the University of Athens will be presenting the talk in Chania, Crete (pictured) next month. An abstract is available here.