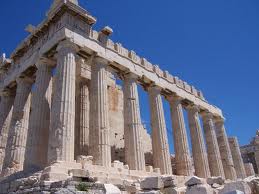 Final Agenda and current Virtual Goody Bag announced for the one-day Workshop on Theory and Practice in Digital Libraries: A European Approach, on Monday 13 December 2010 with over 90 registrants. DL.org has teamed up with the Veria Central Library and  the Laboratory on Digital Libraries and Electronic Publishing at Ionian University to deliver new insights into the field.
The Workshop opens with a welcome from Yannis Ioannidis, University of Athens & DL.org partner, before explaining how reference models can facilitate Digital Library practitioners and  professionals with a presentation on the DL.org Reference Model. Leonardo Candela, National Research Council of Italy, then takes the floor to deliver insights into the DL.org Cookbook as a valuable and powerful tool for interoperability by shining the spotlight on best practices and current solutions proposed. Participants then have the chance to ask questions and explore issues of interest emerging from the two talks.
After the Networking Coffee Break Yannis Trohopoulos,  Vaggelis Banos from the Veria Central Public Library take the stage to present heterogeneity in European Digital Libraries:, leveraging the  The Europeana Challenge. Next up is Sarantos Kapidakis, Laboratory on Digital Libraries and Electronic Publishing, Ionian University, with a talk revolving around interoperability approaches for metadata.
The rest of the Workshop focuses on demos illustrating a diverse set of Digital Library functionalities:
Europeana
TEL & TELplus
Access-IT
DRIVER & OpenAIRE
D4Science.
Concluding with an interactive discussion, the Workshop aims to facilitate a better understanding of Reference Models in the Digital Library space and of how interoperability challenges are being addressed by DL.org, both through the Reference Model and the Cookbook. The ultimate  goal  of the Workshop is help narrow the gap between theory and practice so practioners and researchers alike are in a much stronger position to tackle the challenges that lie ahead.
Downloadable Agenda and Virtual Goody Bag