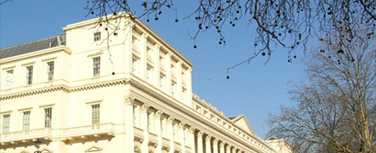 DL.org is delighted to announce the Workshop on "Digital Libraries and Open Access. Interoperability strategies", taking place at the British Academy in London on 4 February 2011. The Workshop gathers  international experts on Digital Libraries and Open Access to explore strategies that are key to taking the field to the next level.


The Workshop offers a forum to:
Trigger the multi-disciplinary debate about research on Digital Libraries and Open Access.
Discuss the DL.org project results, and existing frameworks and best practices for interoperability within the communities of practice.
Propose common strategies for interoperability: start discussing how to implement a mechanism for exchanging, sharing and integrating results between DLs and OARs communities.
Create new connections and partnerships, and explore ways for a closer cooperation between researchers and the communities of practice.
The Workshop addresses interoperability challenges within the context of digital libraries and open access repositories, along the perspectives of content, user, functionality, policy, quality and architecture, the six core domains captured in the DL.org Reference Model,
The workshop targets Library and Information Science researchers and professionals, and to the Open Access community. It is of interest to people involved in developing interoperability frameworks or models, and anyone dealing with the implementation of digital libraries, institutional, subject or learning object repositories, and associated services across a broad range of communities of practice.
On-line Agenda and Downloadable Agenda
More information on the Workshop
Registration
Registration for the workshop is limited by the venue capacity. Early registration is highly recommended.
Early registration deadline and fees: before and on 5 January 2011: £50 (GBP)
Regular registration deadline and fees: from 6 January 2011: £75 (GBP)
Students (doctoral, masters): registration fees are £50 (GBP)