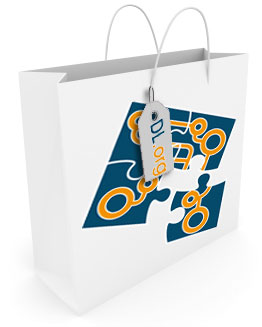 The Virtual Goody Bag for the London Workshop on Digital Libraries & Open Access – Interoperability Strategies is now available on line. The Workshop has gained tremendous momentum, attracting registrants ranging from Digital Library decision makers and enterprise representatives to young research scholars. This  1-day event aimed to  shed  light on current interoperability approaches and trigger an effective 2-way dialogue.
The Virtual Goody Bag is packed with on-line resources for participants at the Workshop as well as for anyone interested in the topics explored. The Goody Bag contains:
The Workshop Agenda
Chair and Speaker Profiles
DL.org latest flier with expert insights
The DL.org Digital Library Reference Model
The DL.org Technology and Methodology Cookbook
The DRIVER Guidelines to European Repositories, cited by our expert Wolfram Horstmann during his talk on the "many ways" to interoperability.
Workshop talks.
A recorded Round Table with Kevin Ashley, Director of the Digital Curation Centre (UK), Yannis Ioannidis, Professor at the Department of Informatics and Telecommunications, University of Athens (Greece) and Seamus Ross, Dean and Professor at the Faculty of Information, University of Toronto (Canada). The debate features the National Digital Library of New Zealand as a role model, European initiatives showcasing both the wealth and diversity of our cultural heritage and digital services enhanced by annotation, underscoring the important role of skilled staff.
Interviews with experts and leading figures in the Digital Library space.
eNewsletter, Winter 2010.
Download the Virtual Goody Bag here.