DL.org Reference Model
Digital Libraries are the meeting point of many disciplines and fields, spanning data management, information retrieval, library sciences, document management, information systems, the Web, image processing, artificial intelligence, human-computer interaction and digital curation. As the complex Digital Library (DL) universe has evolved, there has been an increasing need for common foundations that enable a collective understanding of core concepts and relationships.
The DL.org
Digital Library Reference Model
(April 2011) has drawn on global expertise harnessed through six Working Groups for each of the core concepts captured in the Reference Model: content, functionality, user, policy, quality and architecture, enabling DL professionals to  share a common understanding and follow the same route when dealing with entitites in this complex universe. On-line abridged versions of the Manifesto and the Check List are linked below.
The Reference Model comprises four, self-contained sections:
Digital Library Manifesto
Digital Library Reference Model in a Nutshell
Digital Library Reference Model Concepts & Relations.
Digital Library Conformance Check List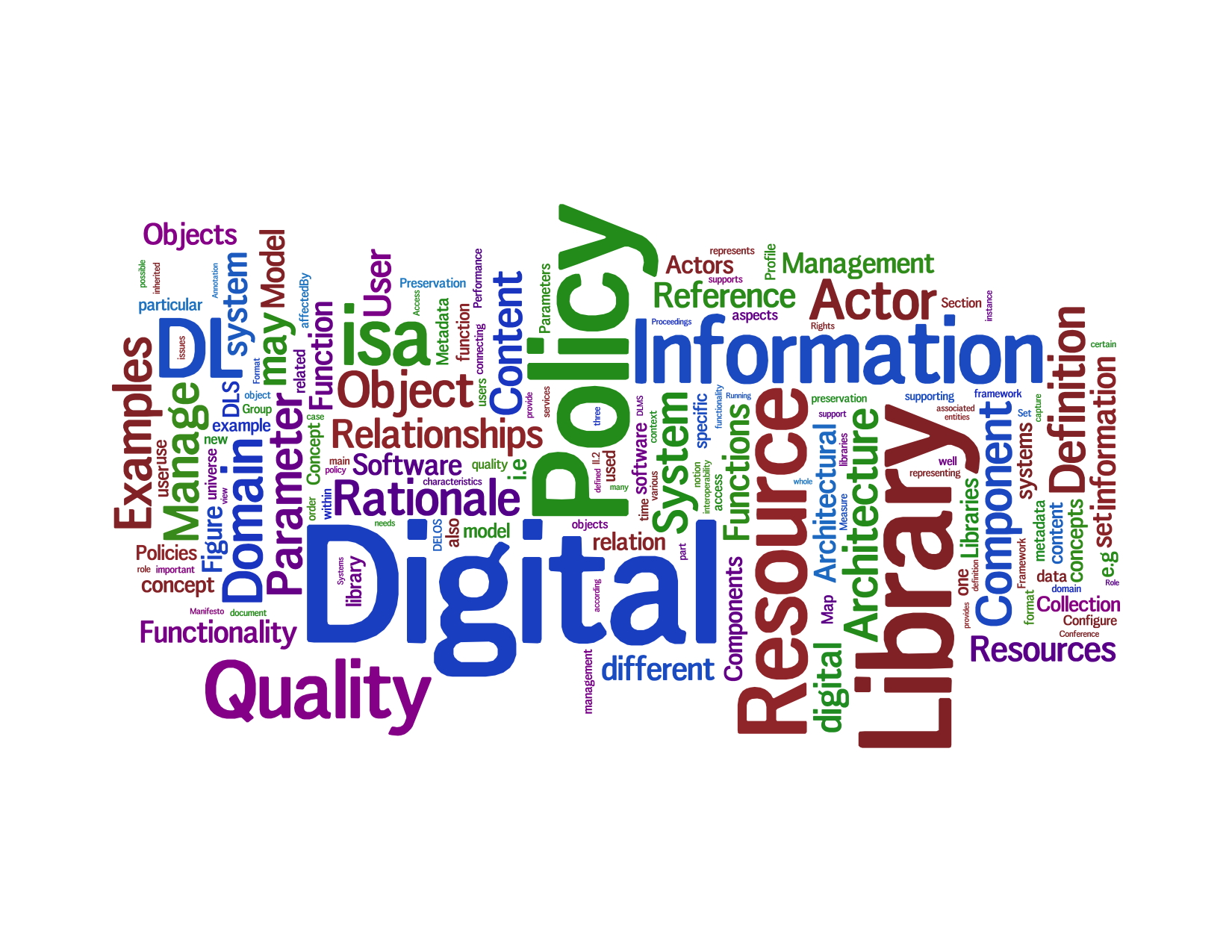 Our "
Word Cloud
" offers a snapshot on the latest version of the Reference Model and will be updated as the Model is enhanced and expanded.
Author
: Leonardo Candela, Researcher, Institute of Information Science & Technologies, National Research Council of Italy & Expert serving in the Architecture & Content Working Groups.