European Initiatives
Strategic Alliances for building large scale interoperable DL infrastructures offer an important opportunity for knowledge exchange on technology patterns and solutions, best practices and related challenges with particular reference to the issues related to DL interoperability. DL.org has brought on board the following European projects.
ASSETS

Advanced Service Search & Enhancing Technological Solutions for the European Digital Library, ASSETS, aims to improve the usability of Europeana by developing, implementing and deploying large-scale services focusing on search, browsing and interfaces. These services are applicable to all digital libraries. ASSETS representatives are experts in the Functionality Working Group.
ASSETS Website
CASPAR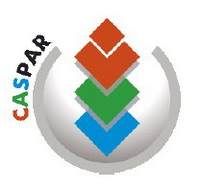 CASPAR (Cultural, Artistic and Scientific knowledge for Preservation, Access and Retrieval) is a digital preservation project partially funded by the EC, under FP6, bringing together key digital holdings with scientific, cultural and creative expertise, commercial partners, and leading organisations in the field of information preservation. CASPAR representatives serve on the following
CHORUS+

CHORUS+ - Audio-visual Search is a Coordinative Action which objectives is to coordinate national and international projects and initiatives in the Search-engine domain and to extend this Coordination in non-European countries, now in its second phase. Representatives are members of the Functionality Working Group.
D4Science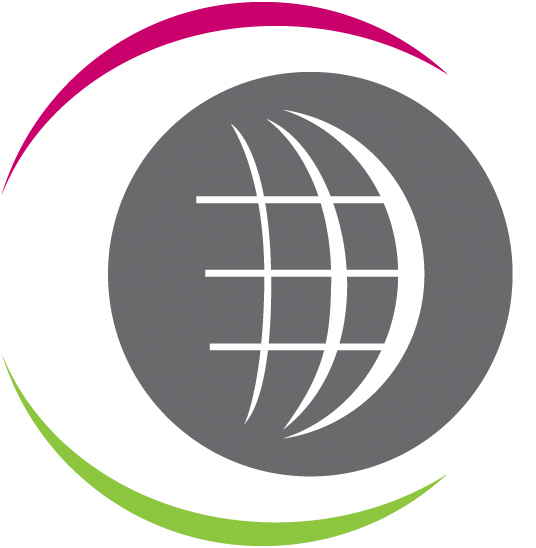 D4Science is one of the main European e-Infrastructure projects. Co-funded by the EC, D4Science aims to continue the path that the GÉANT, EGEE, and DILIGENT projects have initiated towards establishing networking, grid-based, and data-centric e-Infrastructure that accelerates multi-disciplinary research by overcoming several crucial barriers that stand in the way, primarily those related to heterogeneity, sustainability and scalability. Representatives from D4Science serve on Working Groups dedicated to architecture, content, functionality and user.
DC-NET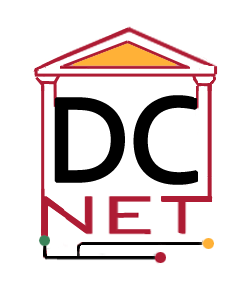 The DC-NET (Digital Cultural Heritage NETwork) project, which is funded by the GÉANT & Infrastructure Unit of the European Commission, is chartered with generating a powerful and comprehensive plan of joint activities for the implementation of a new data and service e-Infrastructure for virtual research communities in the Digital Cultural Heritage sector. Interoperability, with a special focus for the level of programmes and planning of investment, is a key issue for the DC-NET project, where eight European Ministries of Culture are co-ordinated. DL.org co-hosted its ICT2010 Networking Session with DC-NET. DC-NET website
DILL - International Master in Digital Library Learning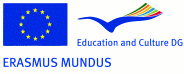 DILL is a two-year Master Programme for information professionals who intend to work in the complex world of digital libraries. DILL is offered in cooperation between Oslo University College (Norway), Tallinn University (Estonia), and Parma University (Italy). Students will spend at least one semester at each institution. Learning Objectives include gaining knowledge of digital librarianship through studying the cutting edge of digital library research as well as real world applications and best practices; developing research skills through supervised independent research projects within the digital environment, using relevant methods and analytical approaches; understanding the impact of digital environments on the role of information professionals in the knowledge society. DILL is a Master Programme under the European Union's Erasmus Mundus Programme. DILL website
DRAMBORA

Developed jointly by the UK Digital Curation Centre (DCC), Edinburgh, Scotland and DigitalPreservationEurope (DPE), the Digital Repository Audit Method Based on Risk Assessment (DRAMBORA) represents the main intellectual outcome of a period of pilot repository audits undertaken by the DCC between 2006 and 2007. It presents a methodology for self-assessment, encouraging organisations to establish a comprehensive self-awareness of their objectives, activities and assets before identifying, assessing and managing the risks implicit within their organisation.
DRIVER-II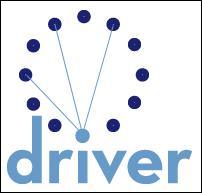 DRIVER-II [www.driver-community.eu] builds on the network of relevant experts and Open Access repositories established by DRIVER, transforming the initial test bed into a fully functional, state-of-the-art service, bringing together a larger confederation of repositories. Funded by the EC under FP7, DRIVER is integral to the suite of electronic infrastructures, also called ICT infrastructures, that have emerged in the worldwide GÉANT network.  DRIVER representatives serve on the Working Groups for Architecture, Content, Functionality, Quality and User.
ENVISION

ENVISION (ENVIronmental Services Infrastructure with ONtologies) is aimed at enabling an infrastructure for spatial information in Europe, to the benefit of environmental policies. Mandatory actions to be taken by Member States to make metadata and harmonised spatial datasets available via online services will have a strong link with the field covered by ENVISION pilots and scenarios. The current agenda and organisation developed concerning the specification of INSPIRE data themes, a vital component of the implementing rules, is an opportunity that ENVISION has to take. Representatives serve in the Functionality Working Group.
EU Provenance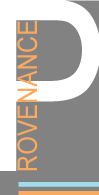 EU Provenance aims to conceive, design and implement an industrial strength open provenance architecture for grid systems, and to deploy and evaluate it in complex grid applications, namely aerospace engineering and organ transplant management. Representatives from EU Provenance serve as members of the Working Group dedicated to Content.
Europeana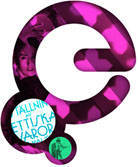 Europeana is a multilingual access point to Europe's cultural heritage, currently hosting 4.6 million digitised books, maps, photographs, film clips and newspapers accessible to internet users. The target is to bring the number of digitised objects to 10 million by 2010. Selected digital content is sourced from Europe's museums, libraries, archives and audio-visual collections. Europeana representatives, including the Technical Director and co-leader of the technical Work Package of Europeana v1.0 Thematic Network and experts closely involved in building Europeana serving in the Working Groups for Architecture and Content.
European Film Gateway

European Film Gateway (EFG) is developing an on-line portal, providing direct access to about 790,000 digital objects including films, photos, posters, drawings, sound material and text documents. EFG is part of the Europeana project group supported by the EC's eContentPlus programme. EFG representatives serve on the Working Group dedicated to Content.
European Film Gateway web site
EUScreen

With the support of FIAT/IFTA, the European Broadcasting Union and the EDL Foundation, the EUscreen Best Practice Network aims at achieving a highly interoperable digitised collection of television material. EUscreen builds a network of content providers, standardisation bodies, television research partners and specific user groups by providing multilingual and multicultural access to television heritage. EUscreen is a three-year project and started in October 2009 and is part of the Europeana group of projects.
GRDI2020 - Towards a 10-Year Vision for Global Research Data Infrastructures
GR

DI2020: a Europe-driven initiative that aims to establish a framework for obtaining technical, organisational, and policy recommendations that will guide the development of ecosystems of Global Research Data Infrastructures (GRDIs). GRDI2020 goal is to deliver a Roadmap that will not only describe the scientific and policy needs for Global Research Data Infrastructures for the next 10-20 years on the basis of a methodology recognised by all stakeholders but will be key in building the decisions on the structures and policies for sustainable operations and innovative development of tomorrow's Data Research Infrastructures. DL.org co-hosted its ICT2010 Networking Session with GRDI2020 and ensures links with a number of the experts serving the project.
GRDI2020 website
HOPE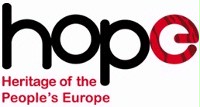 Heritage of the People's Europe, HOPE, links important digital collections from social history and the history of the labour movement from the late 18th to the beginning of the 21st century. 11 institutions from 10 European countries are linking their digital collections with the multilingual Europeana portal as well as making these collections accessible through the Labour History Portal. The ultimate goal is to ensure that digitised documents of all types can be searched and researched: audio, video, text and image documents. HOPE representatives are experts in the Content and Architecture Working Groups. HOPE Website
Lifewatch - eScience & Technology Infrastructure for Biodiversity Data & Observatories

LifeWatch will construct and bring into operation the facilities, hardware, software and governance structures for all aspects of biodiversity research. It will consist of:  facilities for data generation and processing; a network of observatories; facilities for data integration and interoperability; virtual laboratories offering a range of analytical and modelling tools; and a Service Centre providing special services for scientific and policy users, including training and research opportunities for young scientists. The infrastructure has the support of all major European biodiversity research networks. Lifewatch is funded by the European Strategy Forum on Research Infrastructures (ESFRI).
OpenAIRE

Open Access infrastructure for Research in Europe, OpenAIRE is a project encouraging and supporting free on-line access to knowledge generated by researchers with grants from the Seventh Framework Programme (FP7) and the European Research Council (ERC). OpenAIRE representatives are experts in the Content, Functionality, User, Quality and Architecture Working Groups.  OpenAIRE shared insights on interoperability challenges and possible solutions at the DL.org workshop on Digital Libraries and Open Access. Interoperability Strategies, 4 February 2011, London, UK. OpenAIRE Website
OGF-Europe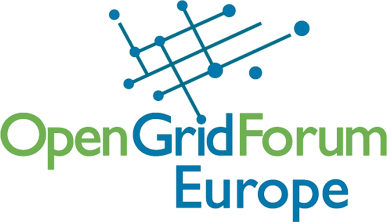 OGF-Europe  is aligned with the Open Grid Forum (OGF) of fostering the pervasive adoption and evolution of distributed computing through open, barrier-free standards to ensure innovation in enterprise and eResearch.  OGF-Europe was instrumental in setting up OGF's Digital Repositories Research Group (OGF DR-RG) dedicated addressing metadata and interoperability challenges, which it also co-chairs. The DR-RG will deliver insights into these challenges from the perspective of open standards development.
OGF-Europe website
Papyrus

Papyrus is aimed at being a dynamic digital library that understands user queries in the context of a specific discipline, looks for content in a domain alien to that discipline and return the results presented in a way that is both useful and comprehensive to the user validated through a use case focusing on the recovery of history from digital news content.
Planets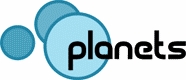 Planets (Preservation and Long-term Access through Networked Services) is an EC-funded project that addresses core digital preservation challenges. Planets will deliver a sustainable framework to enable long-term preservation of digital content, increasing Europe's ability to ensure access in perpetuity to its digital information. Representatives from Planets serve on the Working Groups for Quality and User.
Planets web site
SCIENTIX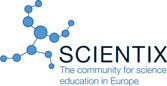 Scientix is a web-based community for science education launched by the European Commission  to ensure access to teaching materials, research results and policy documents from European science education projects financed by the European Union and by various national initiatives. Scientix targets teachers, researchers, policy makers, local actors, parents and anyone interested in science education. Scientix is operated by European Schoolnet, which brings together 31 EU Ministries of Education. The Alliance with DL.org has been forged to foster the project's training and educational programme, which comprises an Autumn School in Athens (3-8 October 2010) and eTraining courses.
Scientix website Scientix Press Release
SHAMAN

SHAMAN (Sustaining Heritage Access through Multivalent ArchiviNg), funded by the EC, is aimed at creating a technology environment which may be used to manage the storage, access, presentation, and manipulation of potentially any digital object over time. SHAMAN mitigates losses of socially valuable digital assets and minimises costs of poor digital content management, while generating new value-added services. Representatives from SHAMAN serve on the Working Group dedicated to Policy.
STERNA

STERNA (Semantic Web-based Thematic European Reference Network Application) brings together the expertise of twelve European natural history museums and other institutions that collect and hold content on biodiversity, wildlife and nature in general, with the aim of creating a European Digital Library. Representatives from STERNA serve on the Working Group dedicated to Content.
TrebleCLEF

TrebleCLEF supports the development and consolidation of expertise in the multi-disciplinary research area of multilingual information access (MLIA) and disseminates this know-how to the application communities through a set of complementary activities. Representatives from TrebleCLEF serve on the Working Group dedicated to Quality.
VENUS-C
VENUS-C (Multidisciplinary Environments Using Cloud Infrastructures) is developing, testing and deploying a Cloud computing service for European research communities and small businesses. VENUS-C is aimed at providing an industry-quality Platform as a Service, striving for interoperability, to empower research groups through the easy deployment of end-user services. Current user communities involved are: bioinformatics, systems biology, drug discovery, civil engineering, civil protection and emergencies and marine biodiversity data. An Open Call is extending current scenarios. The Scientific Chair of the DL.org Architecture Working Group leads the VENUS-C scenario on marine biodiversity data. VENUS-C Website