DL.org @ ICT2010
DL.org Networking Session, Wednesday 29 September 2010, ICT2010, Brussels, Belgium
Global Information Infrastructures for Science & Cultural Heritage: The Interoperability Challenge
Opening up new research perspectives relies on accessibility and interoperability across geographical and discipline boundaries
Co-ordinated by DL.org & co-hosted with DC-Net & GRDI2020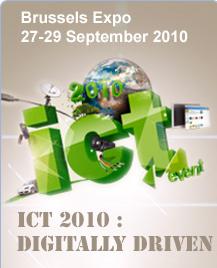 Interoperability is a complex, multi-layered and context-specific concept that encompasses different layers along a multi-dimensional spectrum ranging from organisational and policy to technological aspects, posing the question of how to link very heterogeneous and dispersed resources from across the globe. Achieving interoperable information infrastructures would pave the way for the embedding of research findings into real-world systems, opening up new cross-domain research perspectives and supporting the advancement of the European Information Space for the knowledge-based economy.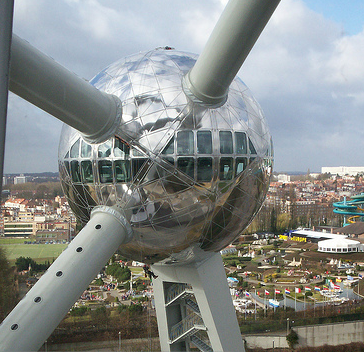 This session offers a forum for developers, programme owners, researchers and implementers across diverse application domains, scientific data infrastructures, cultural heritage infrastructures and Digital Libraries to share knowledge and formulate guidelines  to address the interoperability challenge. The session delivers insights into new research perspectives for Digital Library and information infrastructure interoperability emerging from the findings of the host projects, as well as policy & investment priorities for Europe's Digital Agenda. It is particularly relevant to the Cooperation & Capacities pillars of FP7, regarding the Thematic Priority of Digital Libraries and e-Infrastructures as a crucial asset underpinning EU research and innovation policies.
External Link to the ICT2010 Networking Session
Strategic Alliances - Co-authored Article with DL.org


ICT2010 is Europe's most visible forum for research and innovation in the Information and Communication Technologies (ICT) arena. This biennial event has become a unique gathering point for researchers, business people, investors, and high level policy makers in the field of digital innovation across Europe and globally. ICT2010, 27-29 September, will focus on policy priorities such as Europe's Digital Agenda and the next financial programme of the European Union for funding research and innovation in ICT.