DL.org @ OR2010
DL.org at the 5th International Conference on Open Repositories: The Grand Integration Challenges, 6-10 July, Madrid, Spain

Birds of a Feather 7 July 2010
New Paths to Interoperability, Best Practices and Modelling Foundations for Digital Repositories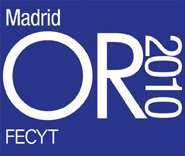 The Birds of a Feather (BoF) session explored interoperability from diverse perspectives spanning content, functionality, user, policy, quality and architecture, concepts being investigated by DL.org with the aim of paving the ground for interoperability as a top-level challenge that needs addressing to take Digital Libraries (DLs) to the next level.DL:org outputs, such as the enhanced version of the Digital Library Reference Model (stemming from the DELOS Network of Excellence) and the Technological and Methodological Digital Library Cookbook. The Reference Model was the first step towards fostering a common understanding and approach, ensuring shared terms of reference for any discourses on Digital Library reference modelling.
A Request for Comment version of the DL.org Cookbook will be available in late summer 2010 with the aim of incorporating Digital Library community feedback for the final version due to be published in late 2010. The Cookbook is aimed at providing an organised, pragmatic, comprehensive and effective description of ways to address interoperability by evaluating interoperability scenarios, issues and solutions. The rationale behind the Cookbook is to provide a common language for people operating in the field. The interoperability scenarios serve primarily to classify the different solutions that exist rather than propose a new solution. The Cookbook will present solutions also in terms of data access, transfer and indexing.
Attendee Feedback
Attendees at the BoF highlighted how library engagement with computer scientists over the last few years has been valuable to address the evolving landscape more effectively. A good case in point is the interaction enabled by research initiatives bringing together  the different players and skill sets.
While some universities are at the early stages of Digital Repository developments, they need to chart a course for creating domain-specific tools so researchers can manage their data more effectively, as well as for long-term goals like transforming a university library into a data management centre.
Key challenges include metadata. One example given was the 50 terabytes of content that has been digitised at one U.S. university. However, at the time metadata was not high on the priority list. In sharp contrast,  today metadata standards and tools are needed upfront and thus a top priority. One of the main issues is that current descriptions are not discoverable.
The focus and investigations conducted by DL.org are very interesting as academic and other types of institutions are tackling many similar challenges. Knowledge exchange at multiple levels is thus key.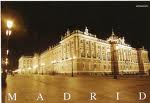 DL.org partners & experts in attendance:
Giusepina Vullo, Humanities Advanced Technology & Information Institute, University of Glasgow and Co-ordinator of the DL.org Quality Working Group and Stephanie Parker, Trust-IT Services Ltd; Paolo Manghi, Insitute of Information Science and Technologies, National Research Council of Italy, member of the DL.org Content Working Group and Natalia Manola, Department of Informatics and Telecommunications, University of Athens and member of the Functionality and User Working Groups.
DL.org Presenation during the Interoperability Policy Session, 6 July 2010
The presentation, entitled Interoperability for Digital Repositories: Towards a Quality and Policy Framework, was made by Giusepina Vullo, Humanities Advanced Technology & Information Institute, University of Glasgow and Co-ordinator of the DL.org Quality Working Group with a focus on
Policy and quality within the DELOS Digital Library Reference Model, an expanded and enhanced version of which was published in January 2010.
Core policy & quality aspects affecting digital repositories.
The DL.org policy & quality interoperability frameworks.
Real-world cases & surveys on policy & quality interoperability.
The talk is co-authored by Perla Innocenti, University of  Glasgow and coordinator of the Policy Working Group and Prof. Seamus Ross, University of Toronto. More information is available here.