Digital Libraries & Open Access
"Digital Libraries & Open Access. Interoperability Strategies"

4 February 2011, The British Academy - London, UK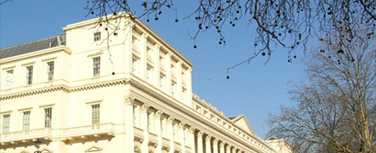 The one-day workshop at the British Academy in London on 4 February 2011 delivered important insights into Open Access Repositories and interoperability strategies from multilple perspectives. Over 40 Library and Information Science professionas from leading organisations across Europe were able to learn from and network with international experts in the field.
Main outcomes
Experts presenting at the Workshop addressed interoperability challenges within the context of digital libraries and open access repositories from multiple perspectives, highlighting top-level challenges  that need addressing and the best practices key to achieving open, interoperable information systems. The workshop offered a forum in which to:
Trigger the multi-disciplinary debate about research on Digital Libraries and Open Access
Discuss DL.org project results, and existing frameworks and best practices for interoperability within the communities of practice
Propose common strategies for interoperability: start discussing how to implement a mechanism for exchanging, sharing and integrating results between DLs and OARs communities
Create new connections and partnerships, and explore ways for a closer cooperation between researchers and the communities of practice
Outputs
Venue: The DL.org Workshop took place at the British Academy, 10 Carlton House Terrace, London , SW1Y 5AH, England. DL.org would like to thank the Academy for the excellent facilities and catering services.