Keynote Presentation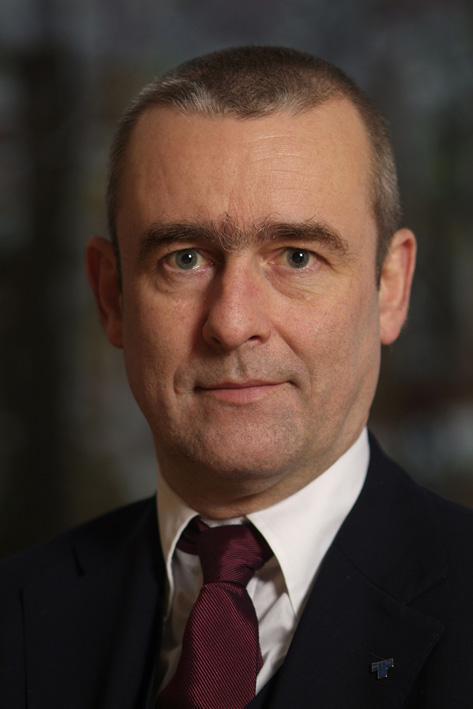 Stefan Gradmann - Humboldt University, DE
Presentation Title: Interoperability Challenges in Digital Libraries
Stefan Gradmann is Professor for Library and Information Science at Humboldt University in Berlin where his focus is on knowledge management and semantic technology. In parallel, he is also currently heavily involved in the building of Europeana, the European Digital Library.
Stefan's main expertise lies in library automation and information technologies, with a special emphasis on the digital humanities; digital identity management as well as authentication and authorisation technologies; document management and document lifecycle management.
Prior to joining Humboldt University, Stefan directed major shared cataloguing networks, working for OCLC/Pica as a product manager, worked on open access publication models and was deputy director of Hamburg University's computing center (RRZ).
Chair Profiles

Costantino Thanos - Institute of Information Science and Technologies, Italian National Research Council (CNR-ISTI)
Session: Welcome Session

Costantino Thanos is a research director currently affiliated to the Institute of Information Science & Technologies (ISTI), National Research Council of Italy. He graduated in Electronics Engineering at the University of Pisa and has been working at CNR-ISTI since 1970. His research interests include digital libraries, centralised/distributed multimedia databases, multimedia information retrieval and information engineering. He was the Scientific Coordinator of the DELOS Network of Excellence on Digital Libraries and has been the Scientific Coordinator of a number of EU-funded projects. He has served as Chairman as well as member of the Programme Committee of many international conferences.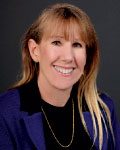 Geneva Henri - Rice University, US
Session: Reports & Visions from Content, Funtionality, and User Working Groups

Geneva Henri is the Executive Director for Rice University's Digital Library Initiative, serving as the PI and Co-PI for a number of funded digital library projects and board member for several projects and organisations. Prior to joining Rice in 2000, she was a Senior IT Architect and Program Manager with IBM, where she was heavily involved in planning, managing, and architecting a number of digital library solutions for universities and museums world-wide, as well as for the US Department of Defense.

Seamus Ross - University of Toronto, CA
Session: Reports & Visions from Policy, Quality, and Architecture Working Groups
Seamus Ross is Dean of the Faculty of Information at the University of Toronto. Seamus was Professor of Humanities Informatics and Digital Curation, and founding Director of the Humanities Advanced Technology and Information Institute (HATII)at the University of Glasgow from 1997 through 2008. He was Associate Director of the Digital Curation Centre in the UK , 2004-8), Principal Director of DigitalPreservationEurope DPE and a partner in Preservation and Long-term Access through NETworked Services Planets. He was a co-principal investigator in the DELOS Digital Libraries Network of Excellence (2002-8). He was Principal Director of ERPANET, a European Commission activity to enhance the preservation of cultural heritage and scientific digital objects. His research focuses on digital preservation including work on preservation, repository design, digital library design and services, ingest, and semantic metadata extraction.
Speaker Profiles in order of presentations

Leonardo Candela - Institute of Information Science and Technologies - Italian National Research Council (CNR-ISTI)
Presentation Title: DL.org Reference Model
Leonardo Candela is a researcher at Networked Multimedia Information Systems (NMIS) Laboratory at CNR-ISTI. He graduated in Computer Science in 2001 at University of Pisa and completed a PhD in Information Engineering in 2006 at University of Pisa. In 2001 he joined the NMIS Laboratory and has been involved in CYCLADES, Open Archives Forum, DELOS, DILIGENT, DRIVER and D4Science projects. He has also been an active member of the DELOS working group on theDigital Library Reference Model. He is member of the OAI-ORE Liaison Group. His research interests include Digital Library [Management] Systems and Architectures, Digital Libraries Models, Distributed Information Retrieval, and Grid Computing.
Donatella Castelli - Institute of Information Science and Technologies, Italian National Research Council (CNR-ISTI)
Presentation Title: Content Interoperability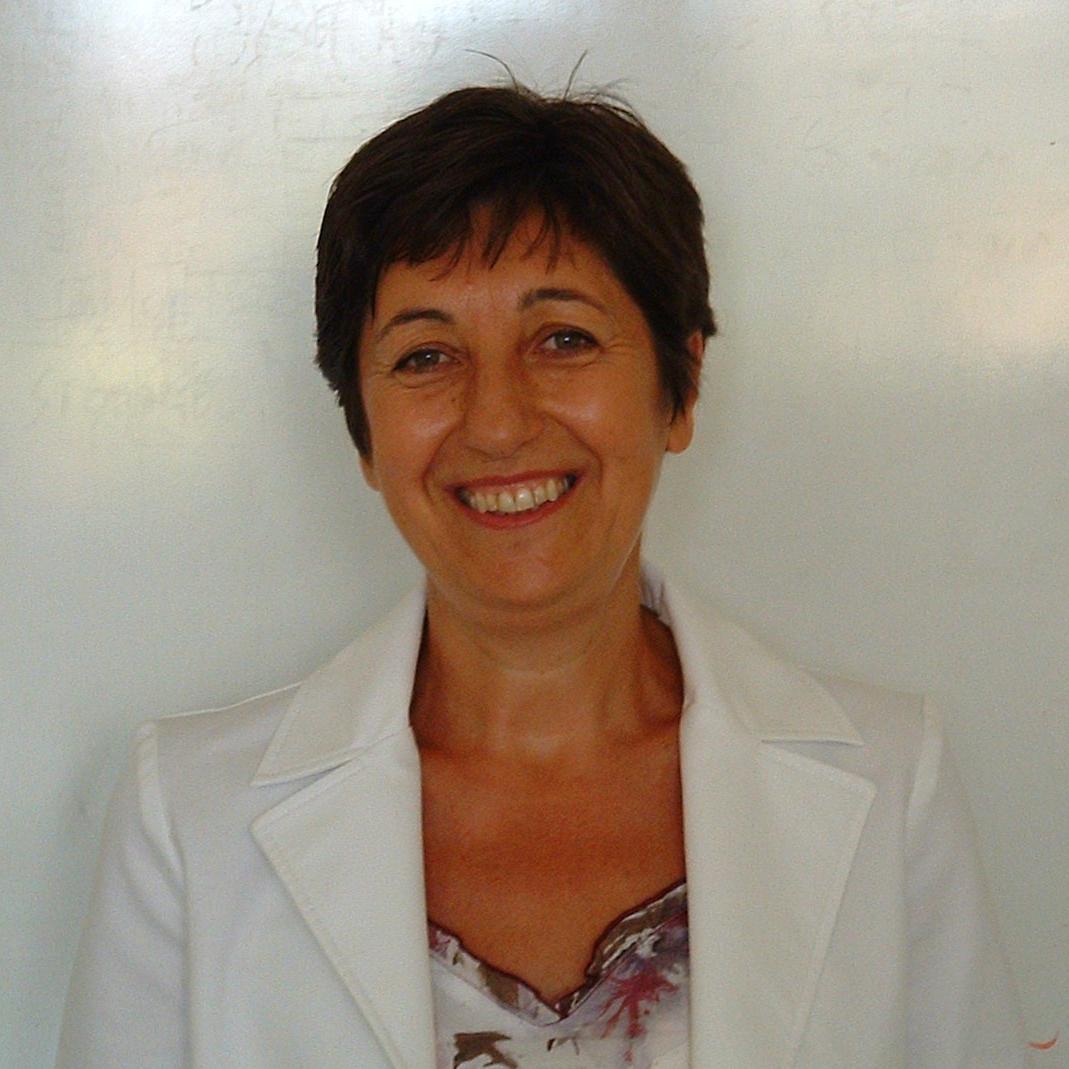 Donatella Castelli is a senior researcher at CNR-ISTI where she has worked since graduating in Computer Science at the University of Pisa in 1987. Currently Castelli is the scientific coordinator of the D4Science project and  is also involved in the DRIVER II and BELIEF II projects. She has been an instrumental member of several other EU and nationally funded Digital Libraries and Research Infrastructures projects including: ERCIM Digital Library-DELOS, DELOS, ECHO, SCHOLNET (Scientific Coordinator), CYCLADES, Open Archives Forum, and D-Lib Competence Center, DILIGENT (Scientific Coordinator), DRIVER and BELIEF. Additionally, in the framework of the DELOS FP6 NoE, Castelli has led an activity dedicated to the production of the DELOS Reference Model for Digital Libraries.  Her research interests include digital libraries content and architecture modelling and interoperability.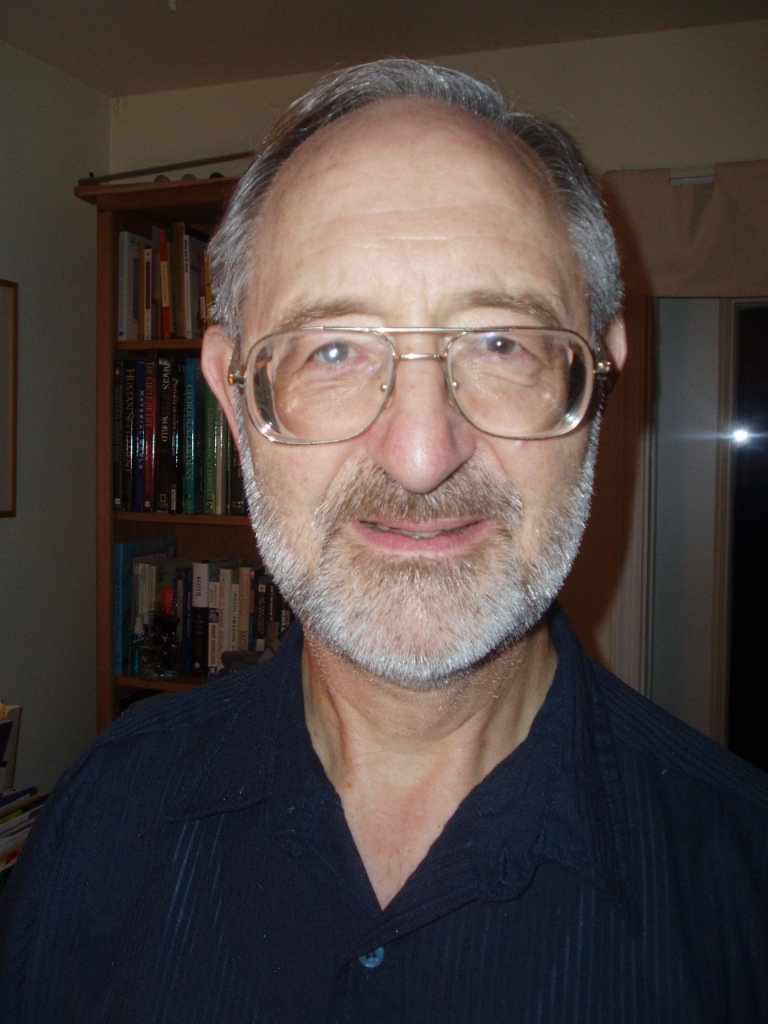 Dagobert Soergel - University at Buffalo
Presentation Title: Functionality Interoperability
Dagobert Soergel is Chair of the Department of Library and Information Studies, Graduate School of Education, University at Buffalo and since 2007 has also served as Professore Onorario, at the Engineering Department, University of Trento. He has been working in the area of classification (taxonomy, ontologies) and thesauri both practically and theoretically for over 40 years. He is the author of the still-standard text- and handbook Indexing Languages and Thesauri. Construction and Maintenance (Wiley 1974) and of Organizing Information (Academic Press 1985), which received the American Society of Information Science Best Book Award, as well as numerous papers and presentations in the area of classification/ontologies and more broadly in information science. He has taught courses at several universities in the US and Germany, and is providing a long-running tutorial on Knowledge Organization Systems (KOS) in Digital Libraries at the European Conference on Digital Libraries (ECDL) and at the Joint Conference on Digital Libraries (JCDL) in the US. He has written about the future of digital libraries and led the editing team for the DELOS Network of Excellence (NoE) in Digital Libraries, in response to the EU's call for online consultation, serving also as a member of the DELOS Working Group on the DELOS Digital Library Reference Model. In 1997 Dr. Soergel received the highest award of the American Society for Information Science, the Award of Merit and in 2009 the Contributions to Information Science (CISTA) Award of the Los Angeles Chapter of ASIST.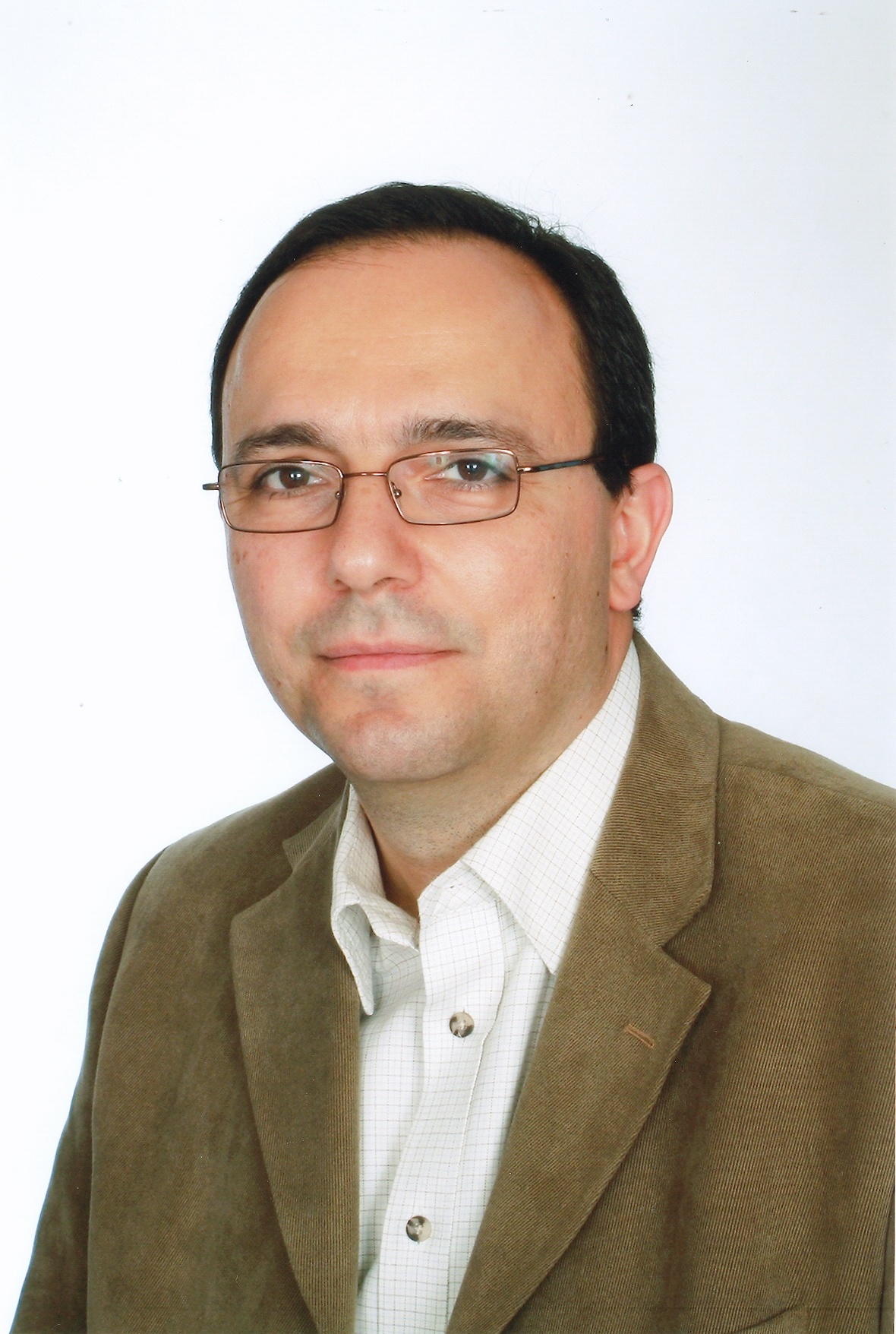 Yannis Ioannidis - University of Athens
Presentation Title: User Interoperability
Yannis Ioannidis is currently Professor at the Department of Informatics and Telecommunications of the University of Athens. He received his Diploma in Electrical Engineering from the National Technical University of Athens in 1982, his MSc in Applied Mathematics from Harvard University, and his PhD degree in Computer Science from the University of California at Berkeley in 1986. His research interests include database and information systems, digital libraries, personalisation and social networks, scientific systems and workflows, eHealth systems, and human-computer interaction, topics on which he has published over a hundred articles in leading journals and conferences. His research has been funded by various government agencies (USA, Europe, Greece) or private industry in the context of over thirty research projects, including DELOS, BRICKS, DILIGENT, TELplus, PAPYRUS, and DL.org, which have a Digital Libraries focus. Dr. Ioannidis is a "Fellow" of the ACM (Association for Computing Machinery) and the recipient of the "Presidential Young Investigator" (PYI) award, of the VLDB "10-Year Best Paper Award", and of several awards for teaching excellence. He currently serves a 4-year term as the ACM SIGMOD Chair and is a member of several scientific advisory boards, including the Max Planck Institute for Informatics and the National Council for Research and Technology of Greece.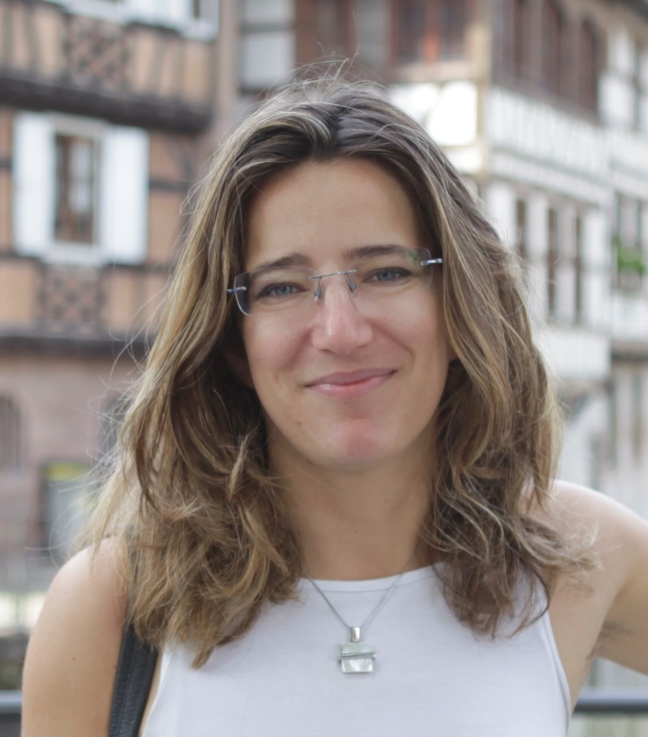 Perla Innocenti - University of Glasgow
Presentation title: Policy Interoperability
Perla Innocenti is Co-Principal Investigator in the EU-funded projects Sustaining Heritage Access through Multivalent ArchiviNg (SHAMAN) and Digital Library Interoperability, Best Practices and Modelling Foundations (DL.org). Perla has been involved in repository design and audit research as part of DigitalPreservationEurope (DPE) and Digital Curation Center (DCC), co-ordinating activities and development for the Digital Repository Audit Method Base on Risk Assessment (DRAMBORA) Toolkit. Perla has also contributed to usage models research within the EU-funded project Preservation and Long-term Access through NETworked Services (Planets), as well as to the investigation of the potential application of the DRAMBORA toolkit in the context of digital libraries within the DELOS project and to the refinement of the DELOS Reference Model in relation to digital preservation. Her research interests include digital preservation methodologies and technologies, audit and risk assessment for digital repositories,  digital library design and usage models and digitisation methodologies.

Sarah Higgins - Digital Curation Centre
Presentation title: Quality Interoperability
Sarah Higgins is the Standards Advisor for the Digital Curation Centre (DCC). Based at the University of Edinburgh, she is responsible for the DCC DIFFUSE Project, which aims to document standards frameworks for a number of disciplines. She provides guidance and documentation regarding the use of standards applicable to digital curation, and comments, on behalf of the DCC, on emerging standards, or those undergoing revision. She recently coordinated the development of the DCC Curation Lifecycle Model. As a qualified archivist, Sarah's previous roles include: Metadata Coordinator for Edinburgh University Library, and Project Archivist, with responsibility for IT implementation, for both the Rebuilding the City Project and the NAHSTE Project at Edinburgh University Archives. Previously she was Geographic Information Research Officer for the British Antarctic Survey and Secretary to the UK Antarctic Place-names Committee. Sarah sits on the Executive Committee of the UK Society of Archivists Data Standards Group.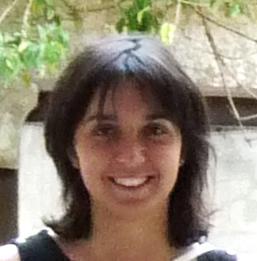 Giuseppina Vullo - University of Glasgow
Presentation title: Quality Interoperability
Giuseppina Vullo  is a researcher at the Humanities Advanced Technology Institute (HATII), University of Glasgow. Her research interests range from quality to contextualisation in digital libraries and enhancement of special collections within digital environments.

She was a DigitalPreservationEurope Exchange (DPEX) fellow at HATII in 2008, where she worked on digital collections assessment, applying Digital Repository Audit Method Based on Risk Assessment (DRAMBORA) and InterPARES 3 methodologies. She completed a PhD in Library Science and has previously worked in university libraries and international institutes in Italy and Switzerland.

Pasquale Pagano - Institute of Information Science and Technologies - Italian National Research Council (CNR-ISTI)
Pasquale Pagano is a senior researcher at Networked Multimedia Information Systems (NMIS) Laboratory of the . Dr Pagano is currently the Technical Director of the D4Science project. He is also involved in the
DRIVER II
and
BELIEF II
projects.
As one of the early developers of the ERCIM Technical Reference Digital Library (ETRDL), Dr Pagano participated in the design of the most relevant DL systems developed by CNR. He lead the design and development activity of the FP5 project SCHOLNET, designed the Virtual Library component in the FP5 project CYCLADES and participated in the design of the FP6 project DRIVER. Dr Pagano has served the DILIGENT project as Technical Support Manager.