13 December 2010, Athens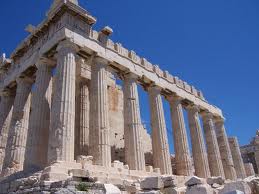 Theory and Practice in Digital Libraries: A European Approach, 13 December 2010 in Athens, was co-hosted with the Veria Central Public Library, Laboratory on Digital Libraries and Electronic Publishing at Ionian University. The event brought together over 40  representatives from the Greek Digital Library community, spanning librarians and library managers, researchers, PhD students, theorists and practitioners.The Workshop aimed to facilitate a clear understanding of Digital Library Modelling, current DL challenges, and solutions proposed by European initiaitves, such as Europeana's approach to metadata. Talks illustrated how top-level challenges like interoperability are being addressed by DL.org through its Reference Model and Technology & Methodology Cookbook.
The Demo Session delivered insights into real-world challenges for researchers to draw on and  offer practitioners an opportunity to understand how to adopt proposed modelling solutions. Discussions and networking opportunities ensured knowledge exchange with other members of the Greek DL community with the ultimate goal of bridging the divide between theory and practice. The focus of the Workshop is described here. To access the talks and demos, click here, for the Position Statements here and the Virtual Goody Bag, which contains the talks, demos, agenda, Reference Model, Cookbook, participant position statements and recent interviews by DL.org, here.