External Publications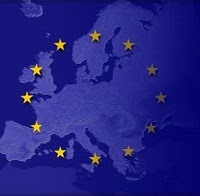 Europe does not yet reap the maximum benefit from interoperability. Weaknesses in standard-setting, public procurement and coordination between public authorities prevent digital services and devices used by Europeans from working together as well as they should. The Digital Agenda can only take off if its different parts and applications are interoperable and based on standards and open platforms.
COMMUNICATION FROM THE COMMISSION TO THE EUROPEAN PARLIAMENT, THE COUNCIL, THE EUROPEAN ECONOMIC AND SOCIAL COMMITTEE AND THE COMMITTEE OF THE REGIONS
A Digital Agenda for Europe
European Commission, Brussels, 19 May 2010
Digital Library interoperability is a decentralised paradigm that poses the question of how to link very heterogeneous and dispersed resources from all around the world. Interoperability is a highly complex concept and very hard to achieve. DL.org is the first initiative to address interoperability from a comprehensive and innovative approach, encompassing six core concpets characterising a digital library: content, functionality, user, policy, quality and architecture by harnessing the expertise that exists in the field through six Working Groups (one for each concept), a Liaison Group and External Advisory Board.

Here we provide a series of background reports on EC policy,  thought leadership stemming from expert investigations into current and future challenges, and Digital Library Guides and interoperability frameworks. The target groups of each document are given as an indication though most of them will also appeal to the intellectually inquisitive.