Thought Leadership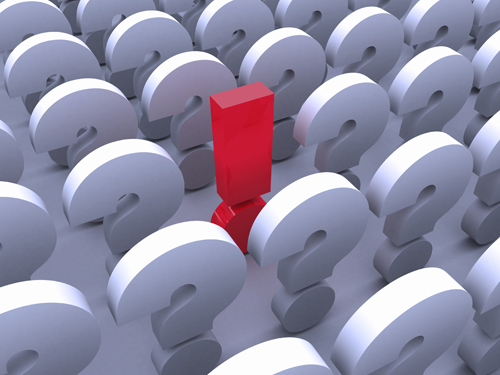 Title: Sustainable Economics for a Digital Planet - Ensuring Long-term Access to Digital Information, February 2010
Authors: Blue Ribbon Task Force on Sustainable Digital Preservation & Access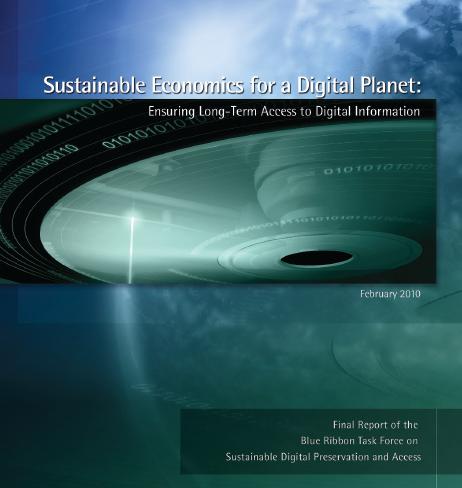 Target audiences: digital information creators, from scientific research teams to independent filmmakers, digital artists, and bloggers; funders of digital information creation, such as federal or corporate research agencies, the creative industries, and private foundations; and managers of digital information, located in organisations that range from universities and research labs to music production companies and social networking platforms that are responsible for data management in their day-to-day business.
Summary
The Blue Ribbon Task Force on Sustainable Digital Preservation and Access investigated preservation and sustainability questions from an economic perspective. In this report, problems intrinsic to all preserved digital materials are identifed, and actions proposed that stakeholders can take to meet these challenges to sustainability. We developed action agendas that are targeted to major stakeholder groups and to domain-specific preservation strategies.
Title: Europeana Whitepaper - Knowledge = Information in Context. On the Importance of Contextualisation in Europeana
Author: Stefan Gradmann, Humboldt University, Germany and Expert in the DL.org Content Working Group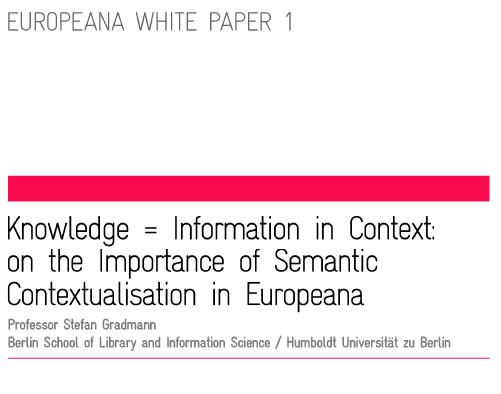 Target audiences: representatives from Europeana and related projects, researchers interested in information infrastructures and related content and functionality issues.
Summary
Europeana is much more than a machine for mechanical accumulation of object representations as one of its main characteristics should be to enable the generation of knowledge pertaining to cultural artefacts. This White Paper is concerned with the implications of this initial statement in terms of information science, with how we can technically prepare to implement the necessary data structures and functionality and with the novel functionality Europeana will offer based on these elements, which go well beyond the 'traditional' digital library paradigm.
Title: Final Report - Digital Libraries: Recommendations and Challenges for the Future
Authors: High Level Expert Group on Digital Libraries, European Commission, i2010 Digital Library Initiative
Target Audiences: developers, researchers and funding agencies operating in the Digital Library and Digital Repository space.
Summary
This report provides an overview of the advice produced by the High Level Expert Group (HLG) on Digital Libraries during the period 2006-2009, in particular by summarising the achievements and the recommendations on which the group reached a consensus; and by identifying issues and challenges that still need to be addressed, through evidence gathering, experimentation, stakeholder debate and political initiative. These issues should be included in the digital libraries' agenda for the coming years.