Virtual Goody Bag Athens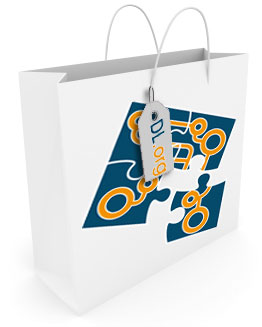 Virtual Goody Bag for the Athens Workshop on Theory and Practice in Digital Libraries: A European Approach - Can't make it to Athens? Then download our Virtual Goody Bag which is now being packed with free digital resources offering  insights into DL inteorperability, expert views and multimedia content with more to come. We also include a an interview suite and reading material, including DL.org outputs to date. The Virtual Goody Bag contains:
DL.org Flier: read our Autumn School Testimonies
DL.org Digital Library Reference Model
,
April 2011 NEW!!!
DL.org Technology & Methodology Cookbook
,
April 2011 NEW!!!
Talks
The Reference Model, Yannis Ioannidis, University of Athens & DL.org
The DL.org Cookbook,  Leonardo Candela, National Research Council of Italy & DL.org
Heterogeneity in European Digital Libraries: The Europeana Challenge, Vaggelis Banos, Yannis Trohopoulos,  Veria Central Public Library. In Greek.
Interoperability approaches on metadata, Sarantos Kapidakis, Laboratory on Digital Libraries and Electronic Publishing, Ionian University. In Greek.
Demos
AccessIT - Training on DLs, Ioannis Trohopoulos. In Greek.
Participants
Interviews
DL.org Interviews (November 2010) with leading figures from the Digital Library space
Interviews from our Parma Seminar on Research and Education in Digital Libraries, joining forces with the EC's Eramus Mundus Master programme on Digital Library Learning (DILL):
Filmed interviews with Geneva Henry, Rice University and Ronald Larsen, University of Pittsburgh