Winter 2010
December 2010
Open Access: Research, Education and Public Data, 16-17 December 2010, Athens, Greece
Networking Event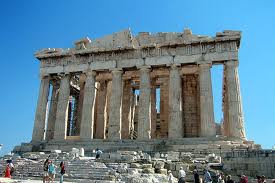 The aim of the conference was to present the role of Open Access in an emerging environment that promotes research and scholarly communication, competitiveness, innovation, the learning and educational processes, transparency and a participatory culture among citizens. Presentations included national and European policies, initiatives and Open Access infrastructures, international collaborations and current trends in scholarly communication and content management, as well as Open Access initiatives by the National Documentation Centre. DL.org networked with participants and speakers to broadcast the project's outputs and focus on Open Access at the London Workshop.
Web link to Open Access: Research, Education and Public Data,
6th International Digital Curation Conference - DCC 2010, 6-8 December 2010, Chicago, U.S.
Scientific event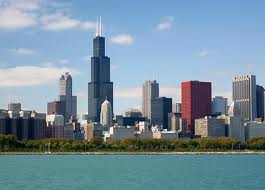 The 6th International Conference on Digital Curation was held jointly by the UK Digital Curation Centre and the Graduate School of Library and Information Science, University of Illinois at Urbana-Champaign in partnership with the Coalition for Networked Information (CNI).The conference was chaired by Kevin Ashley, Director of the Digital Curation Centre in the UK and member of the Policy Working Group and offered an opportunity to highlight a co-authored paper by MacKenzie Smith, Kevin Ashley, Perla Innocenti, Seamus Ross, Hans Pfeiffenberger, John Faundeen & Antonella De Robbio.
Talk and paper title: Towards a holistic approach to Policy  Interoperability in Digital Libraries, which was presented on Wednesday 8 December 2010 during the session dedicated to National Perspectives on Curation Policy. The talk shared DL.org's investigation into policy interoperability levels and the experimental survey on policy interoperability conducted with real-life digital libraries, as a contribution towards the definition of a Policy Interoperability Framework. Underpinning every digital library and digital repository there is a policy framework, which makes the digital library viable - without a policy framework a digital library is little more than a container for content. Policy governs how a digital library is instantiated and run. It is therefore a meta-domain which is situated both outside the digital library and any technologies used to deliver it, and within the digital library itself. Policy is also a key aspect of digital library and digital repository interoperability in a common and integrated information space. Policy interoperability - that is the exchange and reuse of policies - is a step beyond policy standardisation. Furthermore, effective and efficient policy frameworks are also one of the Digital Curation Center (DCC), DigitalPreservationEurope (DPE), nestor and Center for Research Libraries (CRL) core criteria for digital repositories.
November 2010
Scientific Event: EuroMed - International Conference on Digital Heritage, 8-13 November 2010, Lemesos, Cyprus
Scientific event

EuroMed is aimed at sharing and exchanging know-how and experiences about the e-Documentation of the Past, how to preserve and manage Cultural Heritage, whether books, drawings, architectural, archaeological and/or natural and discuss future methologies and plans for the local and global cooperation in this area. The main goal of the event is to illustrate the programs underway, whether organised by public bodies (e.g. UNESCO, European Union, National States, etc.) or by private foundations (e.g. Getty Foundation, World Heritage Foundation, etc.) in order to promote a common approach to the tasks of recording, documenting, protecting and managing World Cultural Heritage.
Paper Title: Building Large Hetereogeneous Interconnected Digital Library Infrastructures: The Interoperability Challenge
Authors
: Costantino Thanos, Donatella Castelli and Leonardo Candela, Indtitute of Information Science & Technologies, National Research Council of Italy (ISTI-CNR).
Presenter & Poster Display Overview: Costantino Thanos (pictured above).
Abstract
: As technology becomes more far-reaching and interconnected, interoperability has become critical to making more resources available and opening up new opportunities for cross-disciplinary research. However, interoperability is complex, ranging along a wide multi-dimensional spectrum, encompassing technical and organisational concepts. At one end of the spectrum we have data and metadata interoperability while at the other end there is organisational, legal and policy interoperability. This paper describes a number of application scenarios where several interoperability issues are outlined, as well as defining interoperability with particular reference to impediments for interoperability between federated Digital Libraries. The paper also describes different types of interoperability and a number of approaches to achieving it. The final section is dedicated to best practices for implementing interoperability solutions.