DL.org Presentations
DL.org and Working Group experts serving as testimonials have taken part in a spectrum of external events targeting the digital library information science and developer community. Short reports on the focus of the presentations delivered at events attended between Winter 2009 and March 2011 along with a summary of presentations are provided here. The latest presentations are also summarised below.
Latest presentation: scientific event
THATCamp, 23-26 March 2011, Florence, Italy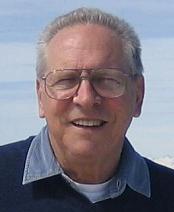 THATCamp (The Humanities and Technology Camp), focused specifically on the Digital Humanities and Digital History. Described as an "un-conference" and organised for the first time in Italy, THATCamp placed emphasis on pro-active participation, sharing knowledge and experiences gained from day-to-day research activities, with the aim of fostering peer-to-peer co-operation on common interests and priorities. THATCamp aimed at bringing together Italian and European Digital Humanists to deliberate digital scholarship and methods used today. The event was hosted by the Department of History and Civilisation of the European University Institute in Florence, Italy, and is supported by several European scholarly institutions, including the Institute of Science & Information Technologies (ISTI), National Research Council of Italy (CNR), the co-ordinating partner of DL.org.
Presenter: On Wednesday 23 March, Vittore Casarosa, National Research Council (Italy), presented the DL.org Digital Library Reference Model as a key output stemming from the DELOS Network of Excellence, enhanced and expanded by working in synergy with an international team of experts.
Link to THATCamp Programme
List of presentations and events attended
THATCamp, 23-26 March 2011, Florence, Italy: DL.org Digital Library Reference Model
Open Access: Research, Education and Public Data, 16-17 December 2010, Athens, Greece: networking
6th International Digital Curation Conference - DCC 2010, 6-8 December 2010, Chicago, U.S.: Policy
EuroMed – International Conference on Cultural Heritage, 8-13 November 2010, Lemesos, Cyprus: information systems
CODATA 2010 Conference, 24-27 October 2010, Cape Town, South Africa: information systems
Europeana in Greece: Adding Greek Cultural Content to the European Digital Library, 19 October 2010, Athens, Greece: networking
8th International Workshop on Adaptive Multimedia Retrieval – (AMR'2010), 17-18 August 2010, Linz, Austria: User
Open Repositories Conference (OR2010), 6-9 July 2010, Madrid, Spain: Policy & Quality
39th LIBER Annual Conference - Re-Inventing the Library: The Challenges of the new information environment, 29 June-2 July 2010, Aarhus, Denmark: Quality
Archiving 2010 Preservation Strategies and Imaging Technologies for Cultural Heritage Institutions and Memory Organisations, 1-4 June 2010, The Hague, Netherlands: Policy & Quality
2nd International Conference on Qualitative and Quantitative Methods in Libraries (QQML2010), 25-28 May 2010, Chania, Greece: DL.org investigations, Policy & Quality
6th Italian Research Conference on Digital Libraries - IRCDL 2010, 28-29 January 2010, Padua, Italy: Architecture & Content
REPRISE Workshop, 5th International Digital Curation Conference, 2-4 December 2009, London UK
Cultural Heritage Online, 15-16 December 2009, Florence, Italy